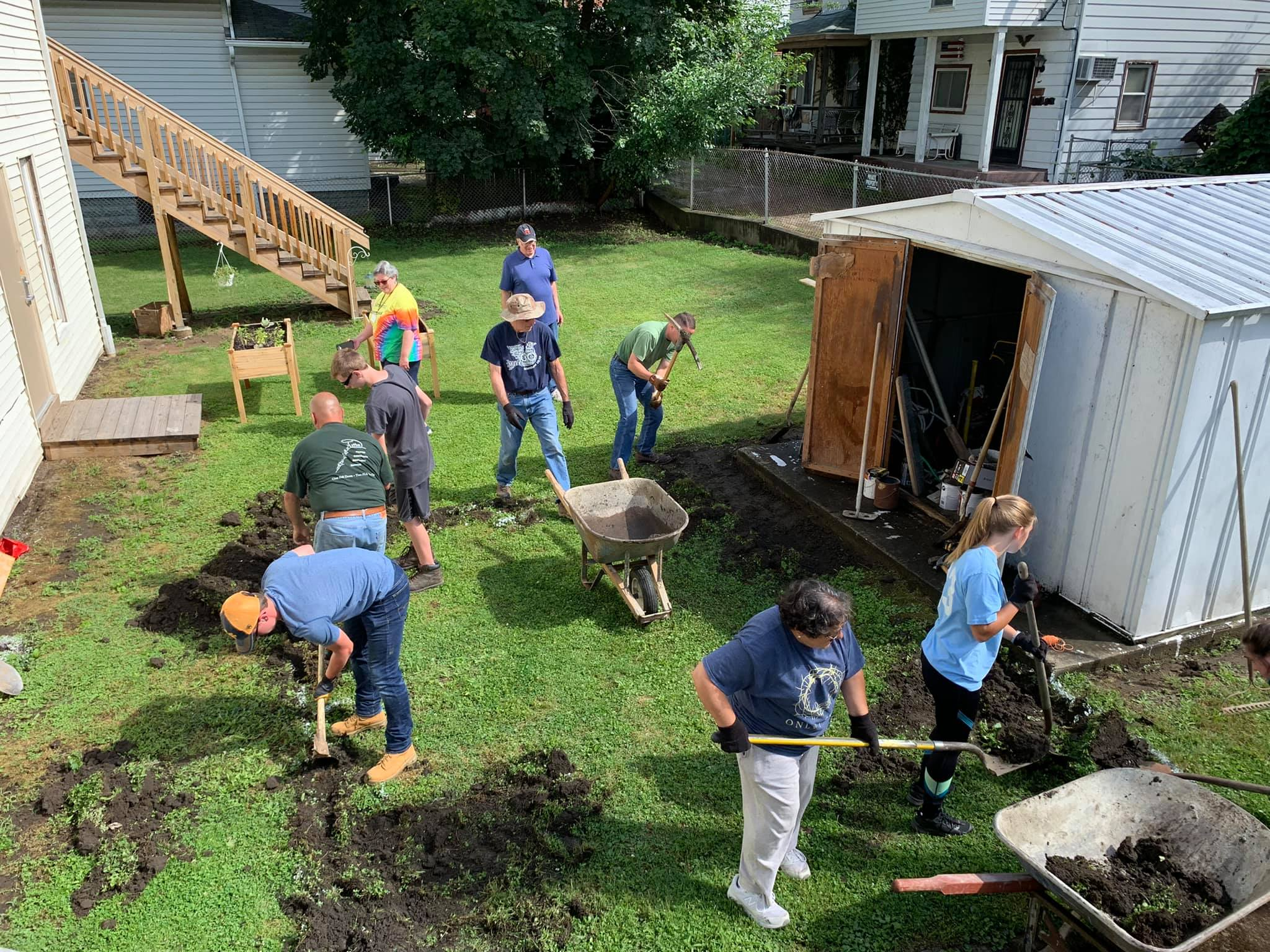 In June 2016, Emmaus Haven of Venango embarked on two essential and successful partnerships to begin their non-profit organization debt free. One was with the Venango County Human Services' Housing Department (VCHS), and one was with Mustard Seed Missions (MSM) of Venango County.
Emmaus Haven obtained and refurbished a building located at 1269 Liberty Street in Franklin, PA. Mustard Seed Missions provided the majority of the work to remodel the interior of the third-floor apartments. Emmaus Haven then rented that space to VCHS for its Bridge Housing Program. There were three apartments which housed two people each. The Bridge Housing Program was for those that were in a homeless situation and transitioning into permanent housing with the assistance of the County Housing Department. The Program ended in October of 2022.
Emmaus Haven of Venango has also refurbished a former parish hall at 580 Colbert Avenue in Oil City, PA. This property had been vacant for several years and needed internal and external modifications to safely accommodate up to 16 beds for homeless adult males.
The mission of Emmaus Haven of Venango is to welcome homeless men in our community to come stay with us in order to Renew Hope, Restore Dignity, and Reclaim Independence.
When you sign up for our mailing list, you'll receive our upcoming newsletter where we will be writing about homelessness, faith, life & life skills, and fundraising opportunities.